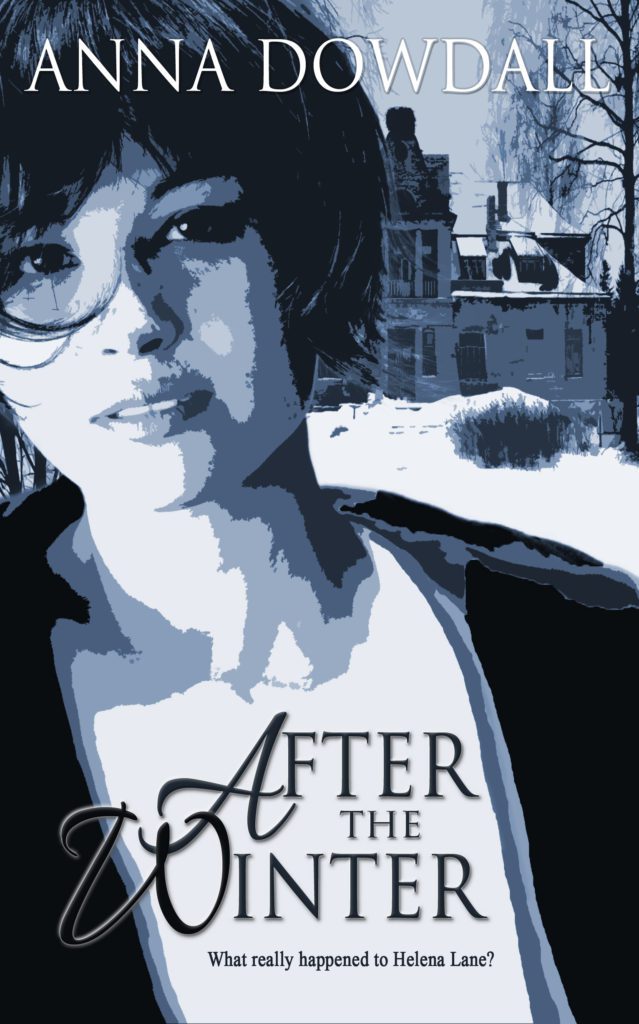 Happy Book Birthday, Anna Dowdall! Her debut novel, After the Winter, releases today. Anna and I are both part of a fabulous group of debut novelists all releasing in 2017 – 17Scribes – find us on Facebook or the 17Scribes website.
Where did the idea for your book originate?
I love twentieth century romantic suspense, domestic suspense, Gothic suspense.  There's nothing more relevant today than these stories, often very well written, about women in danger and what they do about it.  I wondered if I could write something like that—but spiked with a very modern ending.  And so I did.
What advice would you give to an aspiring writer?
Write as many days a week as you can for a few hours.  Treat it like a job.  Every published writer I've ever spoken to has routinized their work.  Also, maybe even more important, READ READ READ.
What was your childhood dream? What did you want to be when you grew up?
I've always loved to write.  I have a vivid memory, during an unremarkable working class upbringing, of writing a story about Gwendolyn, Marigold and Ali, and their adventures in and out of a gated city redolent of the mysterious East.  Gwendolyn had eyes like twin sapphire pools, I recollect.  The girls got over the wall—which was the whole point.  Years passed.  I was a nurse's aide, journalist, horticultural advisor, perpetual grad student, bureaucrat, translator, teacher, graphic artist and mother, I flew a small plane, I lived in the far North. But—ahem—I might not have strayed too far from my original genre, except that now I drop in references to Charlotte Brontë and Bertrand Russell.  When you hit on something that speaks to the inner you, I guess you can't escape.
When you think back to your childhood dreams for your adult life, did any of them turn out like you imagined?
The only dream I ever had was to write.  The rest of my life was accident.  Some of it was incredibly cool though, like being mother to my amazing Daisy May.
Tell us about your writing process. Do you have set times of day/number of words? Do you have a favorite writing place or routine?
So boring!  I try to sit at my desk every day at around 9.  I'm lucky enough to have a home office.  I aim for about 1000 words a day, once I'm in the writing phase.  I spend about four months planning a book.  Planning consists of writing notes that eventually take a definite shape, with a list of characters, an ever-expanding synopsis and a timeline.  I have a notebook and pen always handy during the writing phase and write every random thought down.  I also saturate myself during the planning phase in anything I think will be helpful for the story.  My third book will have scenes on a train and I got into several novels involving train journeys.  I spend about six weeks revising, although revision is getting easier now as I write more and make fewer booboos.
Has anyone ever thought a character you wrote was based on them?
I sincerely hope so.  Of course, the resemblance would be 100% accidental.
Tell us your best fork story (a fork is a cocky, arrogant, jerky, player, cheater kind of guy … you know the type!)
Such a little victory.  An old flame who'd always kept me waiting swung into town and suggested we meet for coffee or a drink.  I said sure—and didn't show up.  I like to think I kept him waiting forever.
About the book:
Rudderless after betrayal by her former fiancé, Montreal heiress Sally Ryder discovers her dead mother had a secret life and she has a half-sister. Helena has written to Sally, inviting her to Midwinter, an isolated estate in Quebec. But before they can meet, Helena and her husband die under disturbing circumstances.
Sally decides to visit nearby Waverley for a few days nevertheless, to learn what she can about the sister she never knew. Her first shock is to find that Howard left everything, including Midwinter, to his beautiful secretary Janine. During a storm, Sally is unexpectedly snowed in with Janine and an assortment of Midwinter guests. It isn't long before Sally becomes entangled with a handsome doctor from Boston in an effort to uncover the truth about her sister's mysterious life, and death.
Meanwhile, the bodies pile up.
Connect with Anna: Facebook
Save
Save
Save