All month, I've been celebrating the one year anniversary of FORKS, KNIVES, AND SPOONS and I've been joined by bloggers, authors, book groups and readers across social media.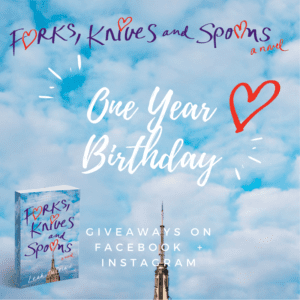 I'm running two month-long events: a giveaway and a contest.
For all subscribers to my newsletter, I will select a winner May 1st from all subscribers (custom book-inspired M&Ms are included in the prize!)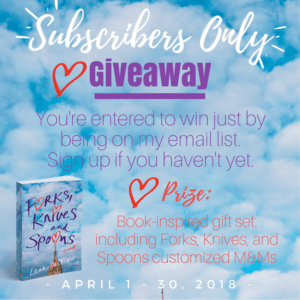 And here's your chance to add a utensil to the #UCS (Utensil Classification System!) Pick a utensil and describe what kind of guy he would be. Winners will be selected on creativity and will get their name as a character in the sequel.