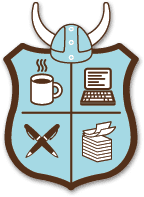 If you're not a writer, perhaps you haven't heard of NANOWRIMO. It stands for National Novel Writers' Month and writers everywhere prepare (or don't) and then madly write during the month of November with the goal of writing 50,000 words. The "rules" are that you should be working on something new.
Like others, I see the pros and the cons of this movement but I use it in my own way. I like to join in but I work on what I want to work on, without starting something from scratch, and challenge myself to reach the 50,000 word goal. I join the tribe of other authors pecking away at keyboards on the NANOWRIMO quest.
Right now, I'm working on my second book as I also work on edits and all the to-dos for Forks, Knives, and Spoons (click to link to my Forks, Knives, and Spoons Pinterest board). My work-in-progress involves a doula facing a choice that will topple her personal and professional worlds and her client who is in the midst of a crisis of faith.
I'm in my element when I'm writing and so as I dive into NANOWRIMO tomorrow – you may not hear from me until December. Happy November!
© Leah DeCesare 2016
Save