Haley Harrigan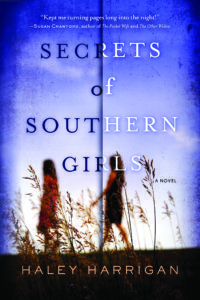 's debut novel, SECRETS OF SOUTHERN GIRLS releases today, June 6, 2017. Happy Pub Day, Haley! On with the interview …
What was your timeline from drafting to publication? Tell us about your publishing journey.
It's complicated! I first started toying with the idea that became SECRETS OF SOUTHERN GIRLS about ten years ago, but I went through phases where I got distracted (or decided it was terrible) and put it away for months—even years—at a time. I finished an imperfect version about five years ago, but querying didn't go as well as I'd hoped. So, I put the manuscript away. When you are an unpublished writer, it's up to you to push yourself and to believe in the work you're doing. Sometimes I wasn't great at that. But, the story wouldn't leave me alone, and eventually I went back to it. It was easier, after a break, to see its flaws, and I was able to mold it into something I'm really proud of. Querying went much better the second time around! I got my agent two years ago, and the offer on my book came about seven months later.
What did you learn about yourself while writing this novel?
So many things! I learned that being a writer has nothing to do with whether or not your work is ever published. I learned to be more self-disciplined and to create ample space in my life for writing. I learned that I have to write in order to feel complete. It's a part of who I am. I also learned to be more comfortable with writing storylines and scenes that aren't all hearts and unicorns and butterflies. Writing some of the grittier, more "grown-up" content (hello, sex scenes!) of SOSG pushed me way out of my comfort zone, and yet, I think the scenes I was less comfortable with writing turned out to be some of the best in the book.
Where did the idea for your book originate?
Eavesdropping. Isn't that what writers do? When I was a teenager, I overheard my mother and a longtime friend of hers talking about a girl they knew when they were younger who was involved in a "scandalous" relationship. I was only writing short stories then and it was years before I actually put the idea down on paper, but that piece of random gossip stuck in my brain and evolved into what became SOSG. I still get a lot of ideas from listening in on other peoples' conversations. ☺
What advice would you give to an aspiring writer?
Don't quit, and don't be afraid. Also, find your writing buddies! If you don't have a writing group in real life, find one online. Finding the amazing online community of writers out there literally changed my life. No one else knows this process as well as the other people going through it.
What was the best advice you received? Who was it from?
From my long-time writing mentor: Do the work. It reminds me that it isn't enough to want to write a book or even to be talented. It also takes discipline.
Also, not advice directly specifically at me, but in Big Magic, Elizabeth Gilbert says that your work isn't your baby. It isn't precious, and reviews aren't personal. It's hard, but I try to remember that now that my book is finally out in the world.
When you think back to your childhood dreams for your adult life, did any of them turn out like you imagined?
My debut novel is about to be published and that's absolutely something I dreamed about—of course, in my childhood dreams my books sold for millions of dollars and I was living in a mansion and wearing ball gowns at book signings, so…maybe those dreams weren't totally realistic.
Tell us about your writing process. Do you have set times of day/number of words? Do you have a favorite writing place or routine?
I write every morning at my favorite coffee shop before I go to work. I'm not a natural morning person, but I'm more likely to procrastinate in the evenings (and my brain is usually fried by the end of the day), so sometimes I have to push myself to do the early-bird thing. But, I always feel so much better starting my day and knowing I've gotten as many words out as possible. I don't set a word goal, but I know I have to get to my day job afterwards, so I always have a time limit. I drink an iced coffee with a pump of hazelnut, and I listen to whatever is playing on my iTunes list (right now, it's 90s alternative).
What is something people would be surprised to know about you?
I used to own a very cute cupcake bakery, and it was the WORST! I can still bake a cake from scratch without a recipe, though, and I'm sure the whole experience will provide great inspiration for some future book I haven't written yet.
Has anyone ever thought a character you wrote was based on them?

Not exactly, but my mother is convinced that every female character I write is me. When she read SECRETS OF SOUTHERN GIRLS for the first time, she asked if I was Julie or Reba. Neither! It's fiction. That's the beauty of it.
If you could pick one book that everyone had to read, what would it be and why?
It's overdone to say The Handmaid's Tale at this point, right? Then I'll pick another Margaret Atwood, which happens to be my favorite: The Blind Assassin. It has the most beautiful language and the most beautiful plot and such a great twist and it's basically just perfect.
What are you really really good at?
Picking up things from the floor with my toes. Quoting entire scenes from Buffy the Vampire Slayer.
Funny commonality, Haley, I pick things up with my toes too! Thanks for being here.
About the book: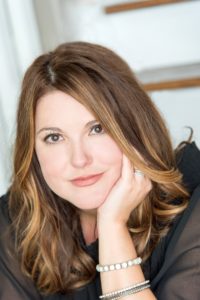 Ten years ago, Julie Portland accidentally killed her best friend, Reba. What's worse is she got away with it. Consumed by guilt, she left the small town of Lawrence Mill, Mississippi, and swore nothing would ever drag her back. Now, raising her daughter and struggling to make ends meet in Manhattan, Julie still can't forget the ghost of a girl with golden hair and a dangerous secret.
When Reba's first love begs Julie to come home to find the diary that Reba kept all those years ago, Julie's past comes back to haunt her. That diary could expose the shameful memories Julie has been running from, but it could also unearth the hidden truths that Reba left buried…and reveal that Julie isn't the only one who feels responsible for Reba's death. In fact, she might not be responsible for it at all.
Connect with Haley:
Facebook
Twitter
Instagram – hcharrigan
Save
Save
Save
Save
Save