I'm so happy to have Laura Heffernan here, a fellow 17Scribes author. Her debut novel, America's Next Reality Star, released on March 7, 2017, and if you love romance and any reality TV show, add this book to your summer reading list.
Now, my interview with Laura:
What was your timeline from drafting to publication? Tell us about your publishing journey.
I started the book in October 2013. The first draft took about six weeks. Then I edited and edited and edited. I wound up signing with my first agent in July 2014. In early 2015, my agent stepped down and I switched to my current agent. We got an offer March 1, 2016, and the book was published almost a year later.
It was a long, rocky journey. Sometimes I hear people say they want to write books to make a quick buck, and it's tough not to laugh. But it was definitely worth it!
What did you learn about yourself while writing this novel?
I learned that when you write what you love to read, it doesn't feel like work. Over the years, I'd started and abandoned at least a dozen novels in all kinds of genres: YA contemporary, YA SF/F, horror, MG fantasy…nothing stuck. But I adore romantic comedies, and this book just poured out of me (as did the sequel).
I'm sure readers will be happy to hear about a sequel, when will that be out?
The next book is Sweet Reality, it will be available September 5, 2017.
Where did the idea for your book originate?
In 2012, my best friend was cast on ABC's The Glass House. One of the elements of that show was viewer voting, so I got very involved with trying to stir up votes for her in order to keep her on the show. That experience got me looking more at how reality shows work and thinking about what type of show I'd want to be on – and America's Next Reality Star was born.
What advice would you give to an aspiring writer?
Write what you love. Truly. Don't write what you think will be a big hit. Just write the book you want to read, and you'll find your audience eventually.
Also, don't feel like you have to write every day. Set a schedule that works for you. You don't have to adhere to anyone else's ideas of what it means to be a writer.
What was your childhood dream? What did you want to be when you grew up?
I wanted to be a veterinarian or an author. Then I realized I can't stand the sight of blood. I also dreamt of being tall, and I'm sorry to say, that didn't work out for me at all. But I have many pairs of tall shoes, so it's all good.
A bit about the book:
Twenty-four-year-old Jen Reid had her life in good shape: an okay job, a tiny-cute Seattle apartment, and a great boyfriend almost ready to get serious. In a flash it all came apart. Single, unemployed, and holding an eviction notice, who has time to remember trying out for a reality show? Then the call comes, and Jen sees her chance to start over—by spending her summer on national TV.
Luckily The Fishbowl is all about puzzles and games, the kind of thing Jen would love even if she wasn't desperate. The cast checks all the boxes: cheerful, quirky Birdie speaks in hashtags; vicious Ariana knows just how to pout for the cameras; and corn-fed "J-dawg" plays the cartoon villain of the house. Then there's Justin, the green-eyed law student who always seems a breath away from kissing her. Is their attraction real, or a trick to get him closer to the $250,000 grand prize? Romance or showmance, suddenly Jen has a lot more to lose than a summer . . .
Connect with Laura: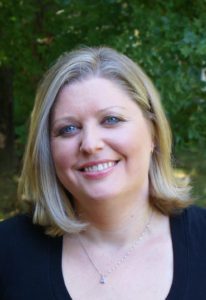 Save