#BOOKREVIEW: FORKS, KNIVES AND SPOONS BY LEAH DECESARE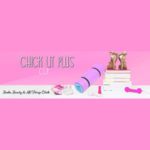 by Samantha March
About the Book
There are three kinds of guys: forks, knives, and spoons. That is the final lesson that Amy York's father sends her off to college with, never suspecting just how far his daughter will take it. Clinging to the Utensil Classification System as her guide, Amy tries to convince her skeptical roommate, Veronica Warren, of its usefulness as they navigate the heartbreaks and soul mates of college and beyond.
Beginning in 1988, their freshman year at Syracuse University, Amy and Veronica meet an assortment of guys—from slotted spoons and shrimp forks to butter knives and sporks—all while trying to learn if the UCS holds true. On the quest to find their perfect steak knives, they learn to believe in themselves—and not to settle in love or life.
My Review
Talk about a book I could not put down. My Kindle was coming everywhere with me while I was reading Forks, Knives and Spoons. Even while waiting in line at a drive through, I pulled out my Kindle to keep reading. I loved the story of a college friendship between two women, their relationships, and their life after college. The early 90s nostalgia had me smiling as well, and if you're a 90s child, I bet you'll get a few throwback laughs as well. I was surprised to see this is Leah DeCesare's debut novel, as it was extremely well-written, well-organized and kept me hooked from the first page to the last. I highly recommend you add this to your reading list!
5 stars Read more…