Book Review: Forks, Knives, and Spoons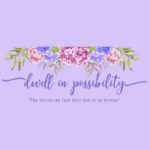 by Chelsey
There are three kinds of guys: forks, knives, and spoons. That is the final lesson that Amy York s father sends her off to college with, never suspecting just how far his daughter will take it. Clinging to the Utensil Classification System as her guide, Amy tries to convince her skeptical roommate, Veronica Warren, of its usefulness as they navigate the heartbreaks and soul mates of college and beyond. Beginning in 1988, their freshman year at Syracuse University, Amy and Veronica meet an assortment of guys from slotted spoons and shrimp forks to butter knives and sporks all while trying to learn if the UCS holds true. On the quest to find their perfect steak knives, they learn to believe in themselves and not to settle in love or life.
Chelsey's Favorite Quotes:
"She's collecting a whole place setting."
"He's sweet, smart, and confident, too. See? Knife!"
"And remember, Amy, every guy is thinking about getting a girl into the napkin!"
Chelsey's Chatter:
This charming little read follows Amy York and her best friend Veronica Warren as they tackle their freshmen year at Syracuse University. Amy introduces her new friend to the Utensil Classification System that was taught to her by her fun-loving father. This system classified guys into several categories based on their actions, characteristics, and overall demeanor: forks, knives, and spoons. But what every girl really wanted was the perfect steak knife. Veronica, at first, thinks this is ridiculous, but when she finds out the guy she has been dating for so long is not the perfect Prince Charming she thinks he is, she and Amy navigate a series of broken relationships, bad dates, and some unspeakable things together just like best friends should. This book follows the two girls into adulthood as they mature and take on all life's ups and downs.
These characters are phenomenal and are truly relatable and loveable. I couldn't possibly choose which girl I loved more; I enjoyed following both of them as they grew up and entered into new relationships, ventured into new careers, and learned things about themselves through the relationships they now have. I think that friendships are very important to the experiences we have in life and these girls have a relationship that is very realistic. They complement each other's flaws and are there for each other's disappointments. We need more books like this in world today – books that allow women to realize they are not alone in classifying men and hoping and praying for the perfect one that meets all of their expectations, but in the end learning that finding someone to go through life with that you are sure is never going to leave your side ends up being just the right kind of partner we each need. Read more…