2017 SUMMER READING LIST!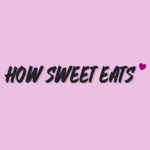 by Jessica
Behold my summer 2017 reading list!
I unapologetically love any sort of beachy, light, chick-lit read. Not trashy romance and not in the Fifty Shades genre, but contemporary books focused on friendship, coming of age, love, etc. I'm really not into historical fiction and you won't find any huge literary works of art here. I occasionally enjoy some nonfiction, memoirs, and really love self-help books. I don't like to read much about sickness, death – you know, real life things! But if you love some good chick-lit, I'm your girl.
Many of you ask in the comments HOW I find time to read. When I have any sort of downtime, I am more inclined to read than do anything else. Especially in the summer! And I always read at night before bed. Always.
Here's the thing: I am the type of reader who LOVES to get lost in the story. If I am so lost in that story, I will stay up half the night reading the book, no matter what I have to do the next day. I'd rather suffer from exhaustion than put my book down. I love stories that give me an escape, which sounds funny since I really love my own life. But I've always been that way. You totally get me if you've felt like the characters in your favorite books are friends.
MY 2017 SUMMER READING LIST:
1. The Identicals by Elin Hilderbrand. Elin is probably my favorite author and my dreams came true last year when I got to develop recipes for her book! Also some of my other faves by Elin: The Blue Bistro, The Island, Silver Girl, The Beach Club.
2. The Sunshine Sisters by Jane Green.
3. Into the Water by Paula Hawkins. Super interested in reading this book by the author of Girl on the Train.
4. Secrets of Summer by Nancy Thayer. I love books by Nancy Thayer because they are perfect summer beach reads. Light and easy to read and easy to escape into as well.
5. Option B by Sheryl Sandberg. I have yet to read this, but always love Sheryl Sandberg's words. So much.
6. The New Old Me by Meredith Maran. Sounds good to me.
7. Same Beach, Next Year by Dorothea Benton Frank. This sounds like exactly what I love to read. Some forbidden, old love!
8. Anything is Possible by Elizabeth Strout. I keep hearing amazing things about this book. I must read it.
9. Bear Town by Fredrik Backman. Not a book I'd normally choose, but growing up in a hockey family, this really intrigues me. Also, sort of gives me the original Friday Night Lights vibes from the synopsis.
10. The Animators by Kayla Rae Whitaker. I want to read this for the creativity of the storyline alone.
11. And We're Off by by Dana Schwartz. I normally don't go for Young Adult novels, but I am so excited about this mother-daughter storyline.
12. The Weekenders by Mary Kay Andrews. Hopeful for another fun easy beach read in this one. I really loved Save the Date by this author too!
13. The People We Hate at the Wedding by Grant Ginder. The title on this one sold me alone. I hope it's a great one!
14. The Life She was Given by Ellen Marie Wiseman. This is a later summer release but one I'm really interested in reading. However, I always find that with books like these, I'm really just hoping for another Water for Elephants, one of my all-time faves.
15. The Light in Summer by Mary McNear. I haven't read anything by this author yet, but I'm so easily sold by a cover like this.
16. One S'more Summer by Beth Merlin. This book just SOUNDS fun to me. I hope it is!
17. Forks, Knives and Spoons by Leah DeCesare. Very into the idea of reading this book for the 80s and 90s references alone, ha! The reviews are great so hoping it will be a win.
18. The Good Widow. This sounds captivating! Like I won't be able to put it down.