LEAH DECESARE'S NEW BOOK, FORKS, KNIVES, AND SPOONS! GET IT TODAY!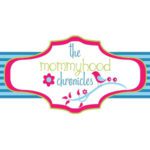 by Melissa
My good friend and tennis partner, Leah DeCesare, is now officially a third time author and you DO NOT WANT TO MISS DOWNLOADING HER NEW BOOK! Her new book is called Forks, Knives, and Spoons and is available to purchase on Amazon, at Barnes and Nobles, on Audible, and Target.
Leah DeCesare is the author of Forks, Knives, And Spoons (2017, SparkPress) and the nonfiction parenting series Naked Parenting, based on her work as a doula, early parenting educator, and mom of three. Leah's articles on parenting have been featured in The Huffington Post, the International Doula and The Key, among others. In 2008, Leah co-founded the nonprofit Doulas of Rhode Island, and in 2013 she spearheaded the Campaign for Hope to build the Kampala Children's Centre for Hope and Wellness in Uganda. In a past life, Leah worked in public relations and event planning. She now writes, teaches and volunteers in Rhode Island where she lives with her family and their talking cockatiel.
Is your guy a nerdy "spoon," or an arrogant "fork?" HuffPo columnist 
Leah
 DeCesare brings humor and timeless wisdom to 20-something dating mindset in Forks, Knives, and Spoons.
There are three types of guys: forks, knives, and spoons. That is the final lesson that Amy York's father sends her off to college with, never suspecting just how far his daughter will take it. Clinging to the Utensil Classification System as her guide, Amy tries to convince her skeptical roommate, Veronica Warren, of its usefulness as they navigate the heartbreaks and soul mates of college and beyond.
Read more…