LIVE: Author DeCesare on Female Empowerment & Entrepreneurship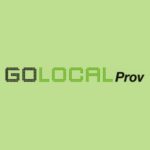 Leah DeCesare, the author "Forks, Knives, and Spoons" says the message of her novel is one of female self-respect.
"It's important for women to have the confidence and self-assurance to follow our dreams and pursue the things that are important to us," DeCesare says.
She says it's valuable for women to build each other up and encourage one another, especially, female entrepreneurs.
"You can't be an entrepreneur unless you believe in yourself," the award-winning author says.
DeCesare, who lives in Rhode Island, also wrote the series "Naked Parenting" and has been featured in The Huffington Post, the International Doula, and The Key, among other publications.