MAY CLASS NOTES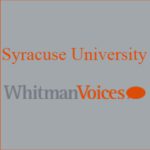 by Alison Kessler
We welcome announcements of new jobs, promotions, board positions, marriages and family additions. Please visit our online submission form to share your news. You can also use this form to request your copy of the Whitman biannual magazine via email rather than in print. To update your address or contact details, please visit https://securealumni.syr.edu.
NEW POSITIONS AND PROMOTIONS:
William Virkler '75: Associate Dean, School of Business & Justice Studies, Utica College
Andrew McCormick'82: Head of Fixed Income, T. Rowe Price
Rachel Jackson '88: Financial Advisor, Morgan Stanley Wealth Management
Daniel Montaigne '95: Sales Manager, Financial Recovery Strategies
John McCallion '96: Chief Financial Officer, MetLife, Inc.
Eric Sheiffer '99: Associate Vice President – Media Strategy, Marketing Evolution
Marc Valerio '05: Partner, Bonadio Group
Stephanie Voong '12: Social Media Strategist, EXIT Realty One
Hannah Zucker '13: Director of Account Management, CHF Industries
Ashley Thombs '14, '15 M.S.: Management Consulting – Financial Management Advisory Group, KPMG LLP
Alexandria Lee '15: Corporate Responsibility Data Analyst, PVH Corp.
Hannah Zunick '17: Product Assistant- Intimate Apparel and Hosiery, Macy's
Jeffrey R. Vaughn, CPA, CVA M.S.: Manager, Grossman St. Amour CPAs LLC.
Bruce Cummings MBA: Chief Executive Officer, Advantage Business Marketing
AWARDS & ACCOLADES:
Dr. Michael K. Simpson '83 was awarded a Distinguished Service Award in March by the International Astronautical Federation at its annual meeting in Paris, France.
Tim Noparumpa '12 Ph.D. received an Outstanding Faculty Member award in the area of teaching excellence at Chulalongkorn University.
IN MEMORIAM:
Norman R. Ahlheim, 84, of Chaumont, New York, passed away on April 30th at his home in Chaumont, New York. He earned a B.S. in accounting and finance at Whitman in 1957.
IN THE MEDIA:
Leigh Cohen '91, a financial advisor with Merrill Lynch's Private Banking and Investment Group in New York City, has been named to Barron's "America's Top 100 Financial Advisors" list for 2018. This is the third year in a row Cohen has been named to the exclusive list of the nation's best advisors. The Barron's 100 ranking is based on criteria such as assets under management and the quality of the advisor's practices.
Leah Decesare '92, author of Forks, Knives and Spoons, was featured on The Scoop. Read more…