Praise for Forks, Knives and Spoons
"I fell in love with
Leah DeCesare's wit and her
relatable, human characters."
– Christina Alger,
author of The Banker's Wife
"Reading Forks, Knives, and Spoons is like having your best girlfriend take you by the hand and tell you a story. A story you want to sit and listen to until the very end."
– Ann Hood, New York Times bestselling author of The Book That Matters Most
"Charming and witty.
This book is full of heart and hopefulness—a joy to read."
– Jessica Anya Blau,
author of Mary Jane
"Memorable, wittily practical, and has the power to influence readers' real-life choices"
– BookLife Prize
"A lovely story of friendship, love, and the amazing time between childhood and adulthood."
– Dawn Lerman, bestselling author of My Fat Dad: A Memoir of Food, Love, and Family with Recipes
"Forks, Knives, and Spoons breaks new ground."
– BookLife Prize
"A writer's voice that is remarkable. A wonderful book about discovering who you are and what makes you happy."
– Anita Hughes, author of Christmas at the Ranch
"Entertaining and lighthearted. Its readership will appreciate its positive message."
– BookLife Prize
"The perfect marriage of wit, romance, and, above all, heart."
– Nicole Waggoner, author of The Circus of Women Trilogy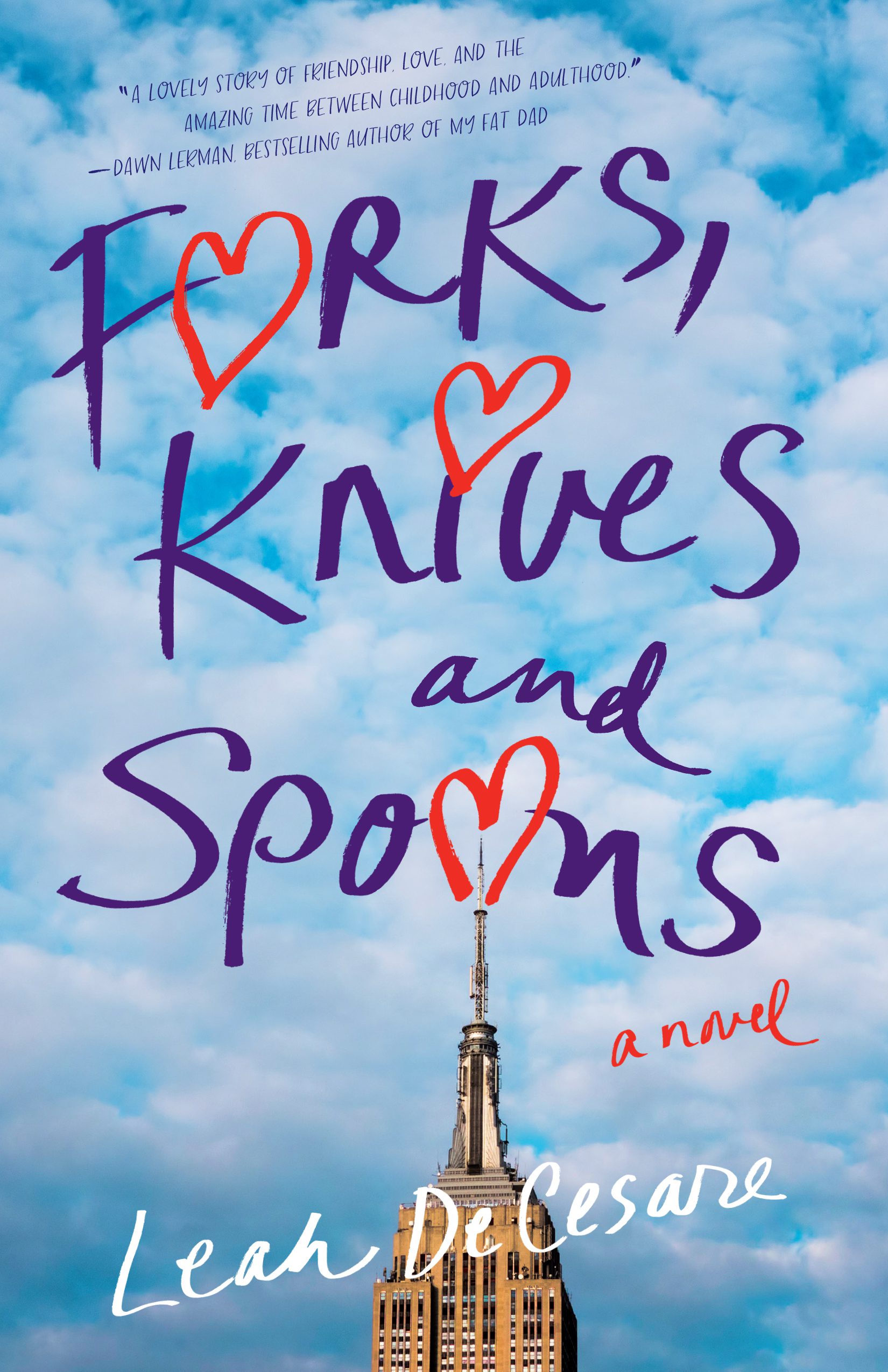 Leah DeCesare is a TEDx speaker and the award-winning author of Forks, Knives, and Spoons and the Naked Parenting series. Her writing has been featured in The New York Times and HuffPost, among others.
She earned her Master of Fine Arts at The Newport MFA and teaches writing at universities and Boston's Grub Street.
Leah led the fundraising efforts to build a medical center in Uganda and co-founded the nonprofit, Doulas of Rhode Island.
Follow Leah on Social Media:
Photo credit: Seth Stahlmann
If your book club would like me to join your discussion, let's make a plan.
Schedule a book club visit on NovelNetwork or use this contact form.
I'm looking forward to meeting you in person or online.
Find me on social media or complete this form. I love chatting with book clubs, so please reach out.
I won't spam you, won't sell or share your email, and I won't overwhelm your inbox. 
Sign up for my newsletter
Be the first to know about book news, events, giveaways and more.