25 Unique Stocking Stuffers Under $25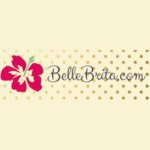 It's almost Christmas! I can't wait to wake up on Christmas morning and see what Santa has left in my stocking.
Even though I'm a real-life grown-up with a husband and everything, I still enjoy the wonder of Santa Claus. I grew up in a family home with a beautiful carved wooden sign that reads: We believe in Santa Claus. It still greets visitors into my dad's house!
Then again, if you're like me, you usually help Santa out by buying stocking stuffers for the family.
If you're struggling to find affordable and unique stocking stuffers, I've put together a list of stocking stuffers under $25!
Unique Stocking Stuffers for Women
Or men. I don't discriminate! These are all products I enjoy, which my husband does not, but don't let our preferences dictate your gift-giving ideas!
*Forks, Knives, and Spoons
For readers who love Adriana Trigiani, Jennifer Weiner and Liane Moriarty, Forks, Knives, and Spoons is a light-hearted, thought-provoking coming of age story that takes readers on a nostalgic journey back to the 1980s and 1990s. As one review puts it:
"Leah DeCesare brings humor, warmth, and wit to the timeless themes of female friendship, looking for love in all the wrong (and right!) places and the fine art of growing up. Any woman who has ever dated will laugh their way through Forks, Knives and Spoons!"
-Emily Listfield, co-founder, Jyst, the dating advice app on iTunes and author of Waiting to Surface
I confess, I didn't get a chance to read this during my Thanksgiving holiday because time just got away from me! But I'm packing this book for my Christmas vacation, which will be the perfect opportunity to read. The price below is for the paperback book, but you can save a few dollars buying this novel for Kindle.
Price $11.52